HIGH SCHOOL PROGRAMS
Agriculture Production Technology
---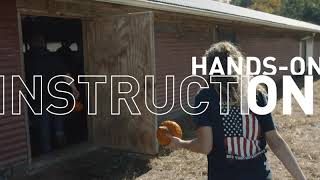 This program at MTC emphasizes animal sciences in addition to plant science, soil science, agricultural business management, and agricultural mechanization. The program will focus on livestock enterprises to include beef cattle, dairy cattle, swine, and sheep production. Supervised agricultural experience programs and leadership training are important parts of the course.
---
Architecture and Interior Design
---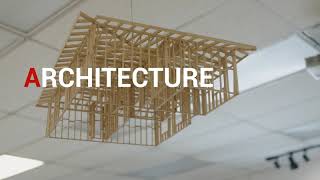 This program at MTC prepares graduates for a variety of entry-level drafting positions in architecture, construction, manufacturing, interior design, and civil engineering design. Students will develop basic manual and intermediate computer-aided drafting skills using innovative technology, principles, and techniques. The draftsman will make use of specialized software such as AutoCAD 2013 and Adobe Photoshop while incorporating Microsoft Word, Excel, and PowerPoint software programs.
---
Auto Technology
---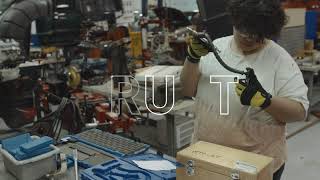 This program provides a thorough understanding of the mechanics of the automobile geared towards the Maintenance and Light Repair G1 Certification.
---
Building Management
---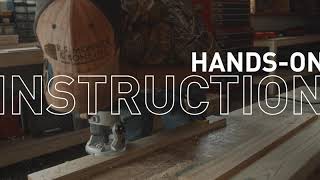 In Building Management, students obtain the knowledge and skills to perform the upkeep of commercial and public buildings and grounds through hands-on training in cleaning operations, building repairs, electrical, plumbing, and grounds maintenance. Students completing this program will build or repair residential structures, using a variety of materials and tools.
---
Carpentry
---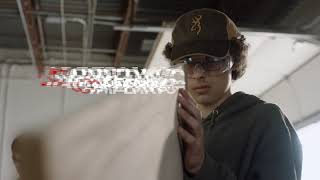 Graduates of the MTC Carpentry program can choose from a wide range of fields, including: rough frame carpentry, drywall hanging and finishing, roofing, siding insulation, finish trim carpentry, cabinet installation, lumber retail sales … and many others!
---
Collision Repair
---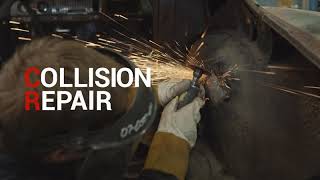 This program provides instruction in collision repair, frame and wheel alignment, body panel repair, flexible parts repair and refinishing, fiberglass repair, interior trim and glass replacement, enamel refinishing, urethane single-stage base coat/clear coat refinishing, spot and panel repairs, rust repair, and estimating. Students will analyze all types of body damage and then restore vehicles to their original appearance. Emphasis is placed on the legal method of unibody repair according to the latest l-CAR standards.
---
Cosmetology
---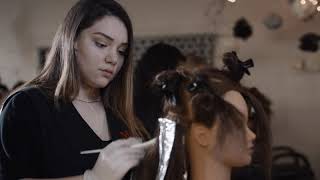 This competency-based program provides theory and hands-on training in all phases of the profession, including hair cutting, styling, coloring, chemical relaxing, shampooing, perm waving, facials, artificial nails, and hairpieces. Upon satisfactory completion of all program requirements, students will be prepared to take the Virginia State Board Examination to become a licensed hairdresser.
---
Criminal Justice
---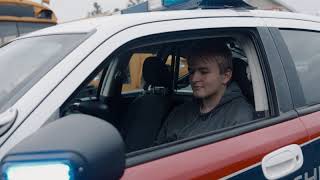 Graduates of the Criminal Justice Program are eligible for employment with sheriff's offices, with metropolitan and rural police departments, and with the Virginia State Police in various capacities.
---
Culinary Arts
---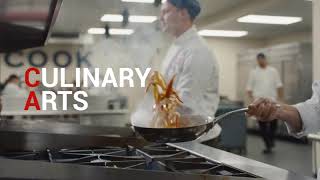 The Culinary Arts curriculum provides students with the foundations for a comprehensive knowledge of the food service industry and with the opportunities to build technical skills. Students test out for the ServSafe Food Handling Certificate and may receive on-the-job training in an approved position.
---
Cybersecurity Systems Technology
---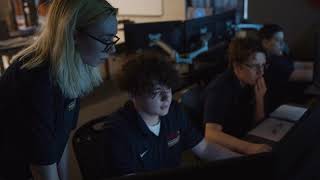 Students will explore the foundations of computer and networking technologies. They will be able to build, troubleshoot and secure computer systems and Small Office Home Office networks (SOHO). Additionally, students will develop a knowledge of threat types and basic prevention measures to protect computer systems and networks. Upon successful completion, students may qualify to take the Comptia A+ exam or Comptia IT Fundamentals Exam.
---
Dental Careers
---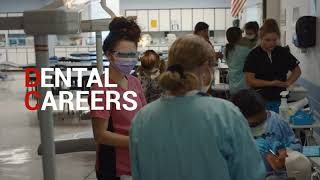 Students in the Dental Careers program are formally introduced to the world of dentistry and learn the skills needed to perform tasks under the supervision of a dentist. Students are exposed to the latest laboratory equipment while receiving instruction from qualified assistants.
---
Diesel Technology
---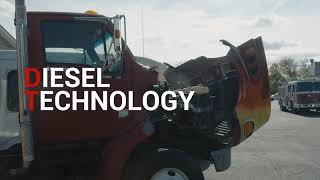 Students will learn the basic principles involved in the design, construction, and operation of diesel truck engines. The engine block and cylinder head along with their respective components will be studied.
---
Electricity
---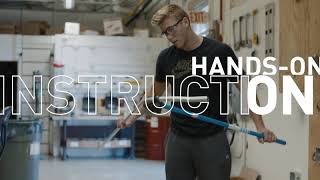 Successful completion of the electrical program will offer the student several areas of the electrical field to pursue, including residential wiring and commercial and industrial wiring, along with industrial electrical maintenance and troubleshooting.
---
Fire and Rescue
---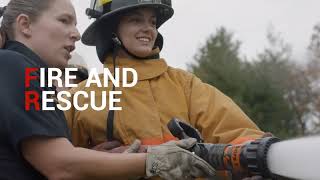 Students will be learning about the exciting field of public safety, including working closely with area fire and rescue squad departments. Upon completion of the first year of the program, students will have the opportunity to be certified in Firefighter I, Firefighter II, Hazmat Awareness, CPR and First Aid, and ICS 100, 200, 700 after passing the state exams. Upon completion of the second year of the program, students will have the opportunity to be certified Nationally Registered EMT, ICS 800 after passing state exams.
---
Health Careers
---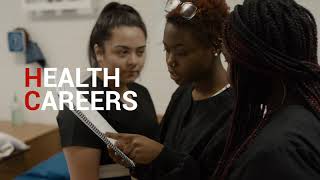 Students in this program learn nurse's aide skills, which include taking and recording vital signs and assisting with special health care procedures. At the end of the first year, students are encouraged to take the state Certified Nursing Assistant exam. The second year of the Health Careers program provides training necessary for a medication aide and expands upon first-year training to provide more advanced skills.
---
Heating and Cooling Technology
---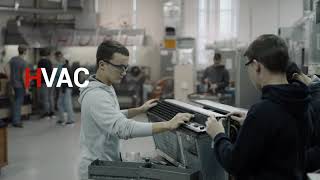 The HVAC (Heating and Cooling) program at Massanutten Technical Center prepares students for a wide variety of careers within the heating and air conditioning field. Career opportunities in specific areas of the field include: residential heating and cooling, commercial heating and cooling, industrial refrigeration, mobile refrigeration equipment, heating and cooling equipment sales and service, and other similar positions.
---
Masonry
---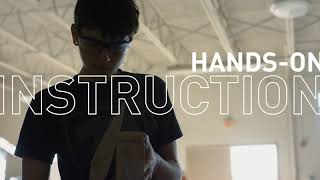 This program will provide instruction in laying bricking, building footings and foundations, doing straight wall work and corner building, building arches and columns, and reading architectural blueprints. Also taught will be the most up-to-date decorative concrete stamped work and other decorative finishes.
---
Practical Nursing
---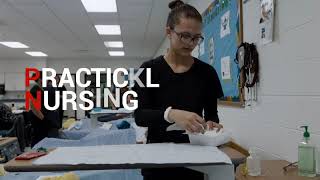 MTC in pre-clinical instruction includes the study of the structure and function of the body, principles of nutrition, basic nursing skills, pharmacology, dosage calculation, and introduction to the nursing care of the adult client. Second-year students follow a full-time class and clinical schedule.
---
Veterinary Sciences
---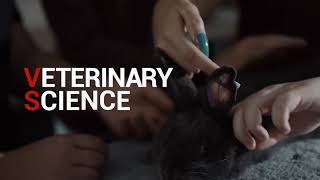 Students will explore various careers in Veterinary Science and learn specific skills as a Veterinary Assistant. This class teaches small-animal health care and how to assist the veterinarian with routine examinations, pet handling, feeding and grooming.
---
Visual Effects & 3D Animation
---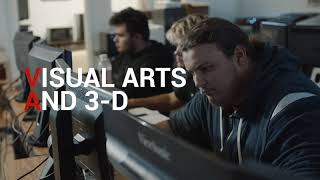 Students will go through each step of the animation process. Everything from pre production to post production. This will include concept design, storyboards, and animatics; to modeling, rigging, and animation; to video editing, and effects. In addition to learning animation, students will have a chance to create interactive work such as video games, towards the end of the school year.
---
Welding
---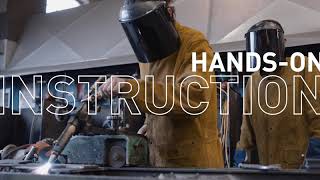 Welding provides students with the opportunity to develop a variety of skills in welding, metal work and other aspects of the metal trades. The classroom curriculum includes layout work, blueprint interpretation, and welding mathematics. Laboratory experiences are provided in sheet metal layout, bending and assembly, and MIG, TIG, manual arc, and oxyacetylene welding. Second-year students are encouraged to work toward welder certification.
---
Work-Based Learning
---
The Work-Based Learning Program is designed to link high school students to actual business and industry within an organized educational work-experience setting. This method of instruction combines career and technical classroom instruction with employment that is directly related to the classroom instruction. Both student instruction and employment are planned and supervised by the school and the employer so that each contributes to the student's career objectives and employability.
---
---